Meet Our Dentists
Dentist Barrhaven - Dentist Fallowfield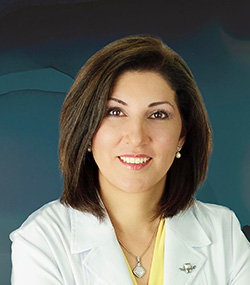 Dr. Saba and her team at Longfields Dental continuously upgrade themselves and are committed to provide the newest and latest techniques in modern, state of the art dentistry.
Dr. Saba graduated from Beheshti University of Tehran, Iran with high distinction in 1991. Shortly after her graduation, she worked as an instructor in Azad University of Tehran where she taught dental anatomy and morphology to dentistry, and dental hygiene students. She engaged in clinical practice and academic teaching until she arrived in Canada with her family in 2000. Dr. Saba continued her studies at the Faculty of Dentistry, University of Toronto and graduated with Honours in 2006.
Since 2006, Dr. Saba has been actively practicing dentistry in Ottawa region including Orleans, Old Ottawa South and Barrhaven.
Dr. Saba is a strong believer in continuing education and prevention. From educating her patients to developing a friendly and warm approach, Dr. Saba creates a special and unique environment with high quality, gentle and compassionate care for all of her patients.
Dr. Saba is a member of Royal College of Dental Surgeons of Ontario, Canadian Dental Association, Ontario Dental Association , and Ottawa Dental Society.
Dr. Nasrin Saba and her staff are an upbeat and friendly team of professionals committed to taking care of your needs. You will find quality services that can give you a perfect smile.
We thank you for allowing us to take care of your dental needs and look forward to helping you.
---
Dr. Shawna Horrigan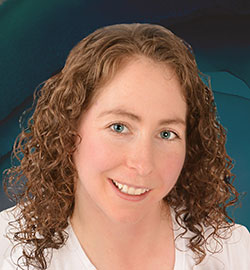 Dr. Shawna Horrigan was born and raised in a small town in southern Ontario. Prior to her dental studies, Dr. Horrigan attended the University of Guelph and graduated with a Bachelor of Science degree. She was on the Dean's Honours List every year during her studies and she played on the University of Guelph Women's Soccer Team.
In 2004, Dr. Horrigan graduated with distinction from the University of Western Ontario with her Doctor of Dental Surgery degree. Following graduation, Dr. Horrigan worked in a dental clinic in a remote, northern Ontario hospital for two years.
Dr. Horrigan enjoys spending time with her husband and children, playing sports and traveling. Her travels have included a two week dental mission trip to Guyana in 2006 where she provided dental care to several small villages.
Dr. Shawna Horrigan is a member of the Royal College of Dental Surgeons of Ontario, the Canadian Dental Association, and the Ontario Dental Association. Dr. Horrigan enjoys all aspects of general dentistry and has many years of experience working with patients of all ages.